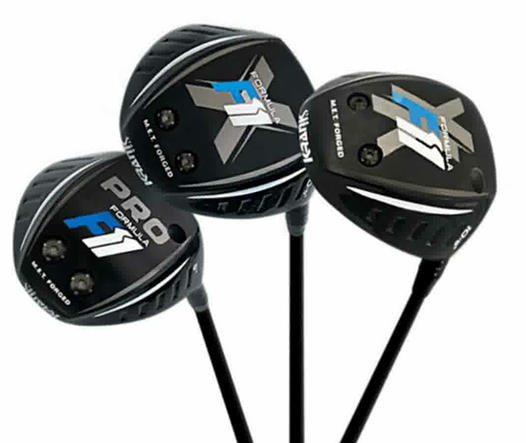 In the past, the focus of a driver fitting was on the shaft. Krank Golf has taken it a step further by also fitting the driver head to your swing speed.
Another industry 1st by Krank Golf
The new F11 series from Krank Golf offers 3 face options to match your needs.
The F11 Pro and the Extreme X heads are designed for stronger players or players that need a USGA conforming Driver and still looking for more distance. Extreme heat treated metal allows for maximum energy transfer resulting in longer drives for all players looking for more distance.
You Choose ;
For Players looking for more distance, and not playing in usga competitive events, there is the Extreme XX , and the F11 hi cor and super hi cor models.
The Extreme XX, and the F11 Hi-Cor are for player speeds 85 +/- mph ( 200 – 250 yards). The F11 Super Hi Cor XX are for player speeds under 85 mph +/- (under 200 yards).
Are you Looking for more Distance – We have your solution!
The Extreme X and XX are now on clearance sale.
The Formula Extreme X and XX are the foundation of the new KRANK F11 . We have limited quantities at deep discounts.
Related Images:
Tags: custom golf clubs, KRANK DRIVER IN CANADIAN DOLLARS, krank drivers in canada, Krank Formula 11, krank golf, long drive driver head in canada