Single Length Irons On Sale
Golf Season is almost over and your are still struggling!
It is said that you can not expect to get better if you do not make a change in what you are doing. Consider Single Length irons.
Perhaps it is time to make the move to One Length irons and improve your game. No magic pill here. You will need to make a change in what you are doing , but it will be a simple change.
The advantage is that you will have one setup instead of many different ones.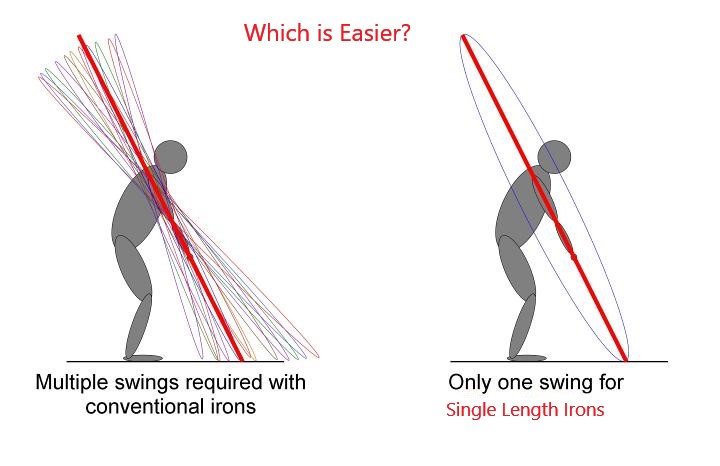 Here's what to expect with Single Length Irons!
Identical feel from iron to iron
Identical function from iron to iron enhancing length, distance and dispersion control
Identical setup from iron to iron.
The same swing from iron to iron
Identical ball position from iron to iron
The Same stance from iron to iron
More on center hits
Fewer fat shots
Fewer thin shots
Improved feel and play-ability
Final result – More Consistency and Improved scoring
Most important – More fun and easier golf!
Check out our offering here!
Click on the image above for more details. 
Looking for components to build your own?
Check out our components on the menu above!