Star Grips @ Kona Golf Sales
---
WHY CHOOSE STAR GRIP?
The Star Grip line of golf grips is manufactured for the professional, competitive, or recreational golfer with the focus on quality, durability, and consistency. Golf is a game of consistency, and Star Grip, through its proprietary manufacturing and material formulation, ensures its golf grips are consistent on many levels: consistent concentricity, consistent tackiness, consistent weight variance of only +/- 1 gram, and consistent feel in nearly all weather conditions. We are so sure you will love our grips that we offer an industry leading 3-Year Warranty that it will not get hard, slick, crack, or unravel. Try our grips today!!!
SIDEWINDER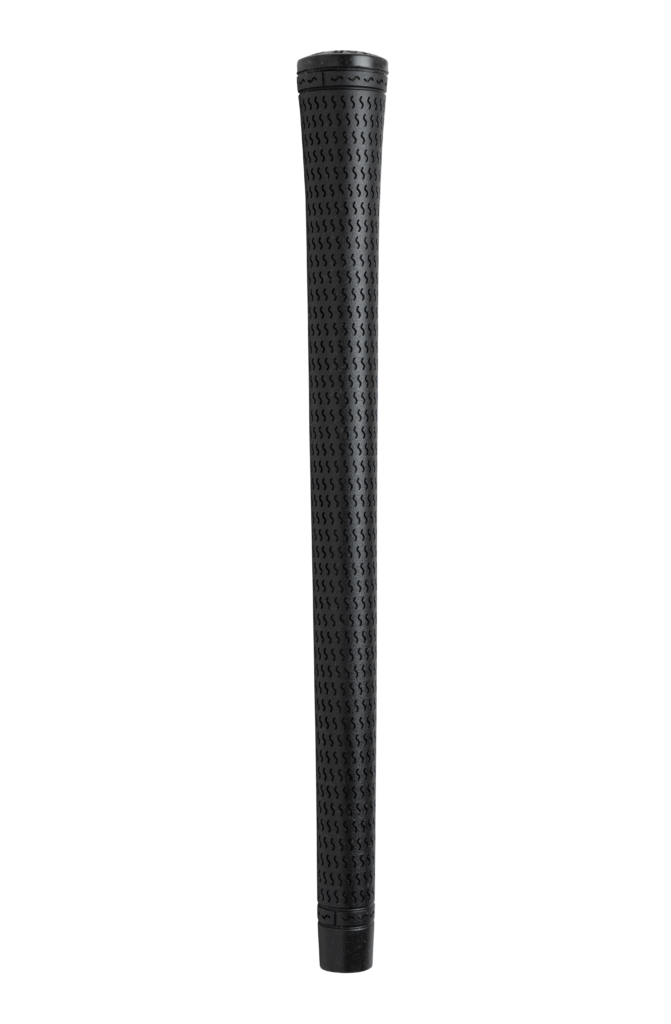 The Sidewinder is a non-wrap style grip with surface engraving that emulates the sidewinder snake found in the Southwestern part of the US, which also happens to be the home of STAR GRIP in Phoenix, Arizona. The shape was chosen as it provides a symmetrical gripping surface with more texture and bite. The more aggressive feel along with the proprietary rubber formula makes the Sidewinder an excellent choice for low handcappers.
| | | | | | |
| --- | --- | --- | --- | --- | --- |
| COLOR | STYLE | SIZE | WEIGHT+/- 1 grm | CORE SIZE | MATERIAL |
| Black | Non Wrap | Standard | 50 | 0.600″ | 100% EPDM Rubber |
In Stock
| | | | | | |
| --- | --- | --- | --- | --- | --- |
| COLOR | STYLE | SIZE | WEIGHT+/- 1 grm | CORE SIZE | MATERIAL |
| Black | Non Wrap | Midsize | 63 | 0.600″ | 100% EPDM Rubber |
In Stock
UNDERSIZE – Special Order
| | | | | | |
| --- | --- | --- | --- | --- | --- |
| COLOR | STYLE | SIZE | WEIGHT+/- 1 grm | CORE SIZE | MATERIAL |
| Black | Non Wrap | Undersize | 46 | 0.580″ | 100% EPDM Rubber |
Special order at this time
---
TourStar
The Tour Star was developed for the golfer that prefers a grip with a less taper or large bottom hand. The surface provides often a more balanced surface contact with the golfer's hands that results in a very supple feel. The thicker cross section provides move vibration dampening on impact. The Tour Star is available in Standard and Oversize.STANDARD
COLOR
STYLE
SIZE
WEIGHT
+/- 1 grm
CORE SIZE
MATERIAL
Black
Cushion Wrap
Low Taper
Standard
55
0.600″
100% EPDM Rubber
In Stock
COLOR
STYLE
SIZE
WEIGHT
+/- 1 grm
CORE SIZE
MATERIAL
Black
Cushion Wrap
Low Taper
Oversize
78
0.600″
100% EPDM Rubber
In Stock
---

The Dover Coast,
Port Dover, ON,
N0A1N3
416 726 4285